Usability Testing Services
Usability Testing Services
Our Remote Usability Testing experts at Appqarterz will help you develop a Usability test strategy based on the type of users, key business scenarios, demographics, etc. Our professional team is responsible for identifying appropriate users, developing questionnaires, and assisting the targeted users in completing the survey.
Need of Usability Testing
In usability testing, the product or service is evaluated by testing it with representative users to determine its usability. As a Remote Usability Testing service provider in India, our team of experts offers remote testing services to evaluate the usability of your software products. User Interface & User Experience tests are included in this type of testing. From the user's point of view, it is necessary to ensure the ease and convenience of using a software application. Today, in an environment where competition is at its peak, it is essential that applications are designed to be user-friendly, unique, and hassle-free for users. For organisations to reach these goals, usability testing is implemented early in developing software and applications. This type of software testing has several benefits, among which are:
Information architecture and presentation design were conducted during the initial stages. In most cases, wireframes or skeletons and Visual Composite samples are used for this process.
Identifies the possible application levels within the identified scenarios by simulating the actual application. However, we can identify potential usability issues that may not be addressed through live site testing.
We do field research continuously and are a part of our research team. Identifies the project's impact on geography, society, culture, and markets. 
Remote Usability Testing service provider in India
Remote Usability Testing
Test the usability of a software application by involving developers, testers, and numerous users across various geographical locations around the world.
Website Usability Testing
As part of our usability testing process, we use multivariate or bucket testing to compare the usability of two and more versions of a website.
Mobile App Usability Testing
Assure the usability of the mobile apps, such as the user interface, design, and ease of attracting and maintaining the user's interest.
Expert Review
To evaluate the software application and assess all relevant parameters, our usability testing experts & professionals use their acquired skills & experience.
Automate Expert Review
To maintain consistency and precision, we utilize software programs based on user-experience design and heuristic models.
Hallway Testing
Our approach is to get random users to use the software product to test the software application's quality, usability, and functionality.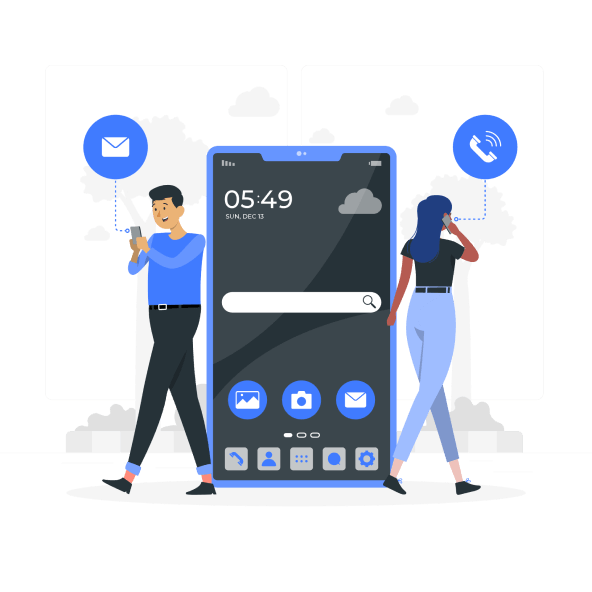 Usability Testing Benefits

Onshore and Offshore Testing Network
We have a global test team focused on providing cost-effective testing services and delivering projects on time.

Detailed usability analysis
Analyze applications across geographic locations with detailed analysis reports and graphs.

Reduction in defect rates
Coordinate between development, quality assurance, and operations to fix loopholes faster.

Large Client base
We have successfully delivered over 100+ projects, demonstrating industry expertise in user experience and usability testing.